Recruiting a new rep is similar to bringing on a new client, there are a lot of similarities. Some companies view that the rep should feel fortunate that they are reaching out or talking with them. Yet reps are approached every day by all sorts of different companies. Good reps can pick and choose their principal partners. Here are a few tips on how to reach out to a potential new rep:
Do the research. Make sure they rep calls on either product or services and is in the industries you are targeting. There need to be synergies.
When introducing yourself, mention things from your research that are relevant to a potential partnership.
After you mention key points in the reps background which make the potential partnership make sense, bring up your company, include website and any relevant clients you may already have.
At this point ask the rep if they'd be interested in more details (i.e. commission, territories, samples, processes, etc) on the opportunity and doing an introductory call.
Be sure to ask the rep what questions and concerns they may have.
If all seems to make sense for both parties, don't wait around. Get the rep signed up.
Bottom line if you treat the rep more as a strategic partner, the more success you will have. If any questions: tom@rephunter.net
Tom Metsa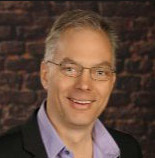 tom@rephunter.net