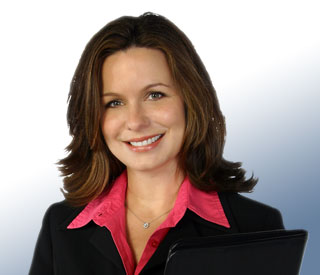 An Independent Sales Rep, also known as a Manufacturer's Rep, is an independent contractor paid on a commission basis to represent your service or product lines in a specific region. Independent reps serve as a company's outside sales, marketing and customer service. Independent reps' line cards usually list several related, non-competitive products for a well-defined territory. Independent reps' compensation is spelled out in the sales rep agreement, which covers commission, training, sales materials and payment schedule.
Contract sales reps work for manufacturers, distributors, importers, sales rep agencies, or service providers.
This type of sales professional differs from "inside" showroom sales, or telephone sales. An Independent Sales Rep may use the phone, trade shows or showrooms to engage with customers. However, their primary focus is to travel in the field. A rep's primary skill is the ability to work face-to-face with buyers, showing your products, conducting training, solving problems and converting leads to sales.
It is very common for Independent Sales Reps to carry several complementary product lines and cover a geographic region that allows adequate coverage for the account base. The size of the region usually rests on its ability to provide reps an income stream that is appropriate for travel and sales expenses.
Benefits to Using RepHunter to Contact & Hire Independent Sales Reps:
Database of qualified reps is always up-to-date
Our rep search function brings you quality leads
You control your sales rep opportunity postings
Unlimited toll-free telephone support
Daytime chat support with top-notch customer service
Contact Request Rollover – never lose a contact opportunity!
Unlimited contact requests from sales reps
Unlimited number of searches, territories and markets
Anytime cancellation or subscription deactivation; opt in and out as you need our service
Reactivate your subscription at any time for only $99
You get an email reminder before automatic renewals
Download your contact history
Create your company profile—post your sales rep opportunity; or search our up-to-date sales rep directory now—you could be contacting sales representatives today!
Gain peace of mind with the RepHunter Guarantee:
We guarantee that all of our reps are:
Commission-only independent sales reps;
Actively seeking new lines; and
Will respond to you.
Better yet, search our sales rep directory before you subscribe – try before you buy!