Five keys to keep in mind while building your independent sales rep business are:
Some of the best new lines do not have a sales history: We hear it every day, "not interested in pioneering a new line." Makes perfect sense and has been a common theme for years. Yet some of the potentially really profitable products and services in the country today, are also just being developed today. To ignore a great new product or service will prevent you from even having that "super" line or being on the front end of something significant.
Services offer a fun add-on to a product book of business: One of my objectives is to find a sales rep great "complimentary" line. In some cases, that complimentary line could be a service with recurring revenue. If it fits into your area of knowledge, and your clients can benefit from it….why not take a look at adding a service?
Many foreign companies coming into the US: With the global economy what it is, we are seeing a significant number of foreign companies beginning to take a hard interest in hiring sales reps to fast track their doing business in the US. These can be great opportunities to get on top of some great new products and services. Plus your knowledge of your market sets you up to earn a monthly guarantee as the company expands.
Upfront refundable commissions: Many reps and agencies are now requiring companies to offer an upfront commission plan. These are commissions paid to the rep or rep agency prior to any actual sales taking place. Be prepared….if you decide to go this route, these are refundable commissions. And companies are taking efforts to re-coup these dollars for rep/agencies who are not successful in getting sales.
Stay informed on the parent companies you are representing. When representing a line, we often become so focused on selling the product or service, we forget to stay on top of the company or parent company's objectives and movements in the market. There is constant change happening at the high levels, so it's important to be informed.
RepHunter has over sixteen years of helping professional, qualified sales representatives for a wide variety of industries connect with companies outsourcing their sales jobs. With RepHunter's unique matching process, companies are quickly finding and contacting sales representative, manufacturers' representatives and independent sales representatives to promote their products and services in North America and internationally. Sign up for your free profile today and expand your business!
Tom Metsa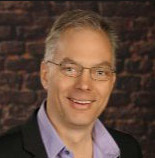 Director of Platinum Plans
tom@rephunter.net